BHM Healthcare Solutions, PC. (BHM) is a Healthcare Management & Consulting Firm Serving Health Care Enterprises Nationwide.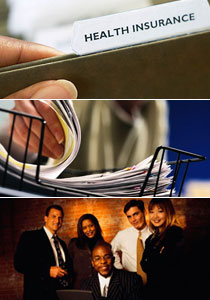 We offer a tremendous breadth and depth of services aimed at optimizing the financial and operational performance of health care enterprises.
Our organization provides services both nationally and internationally working with insurers, government agencies and heath care providers.
Our healthcare management consulting services are designed to help our clients achieve their goals by aligning and optimizing their growth, operational, financial, and quality strategies.
Our health care consultants bring a collaborative, knowledge based, and broad building style to every project resulting in measurable results. We do this by joining an organization's management team and providing hands on, data driven solutions and improvements.
As specialists in health care management consulting we are able to improve the efficiency, profitability, and processes of an organization. Whether you are looking for physician advisor services, or help withsuccessful accreditation, BHM can assist you in finding a customized program that will fit the needs, budget, and demands of your business.
Financial Services
We are experts in application of data driven, cutting-edge financial management models for proven results.
Physician Advisory
Our experienced clinical team provides initial, concurrent, appeal and complex file reviews. Both standard and expedited reviews are available.
Denial Management
Find out one of the most impactful ways to optimize your organizations profitability by reducing the number of denied claims.