We support organizations in their goals of achieving URAC Patient Centered Health Care Home (PCHCH) Accreditation . With more than 50years cumulative experience our consultants know the intricacies of accreditation preparedness, and can assist your organization with the complexities of the URAC PCHCH Accreditation process in order to guide success.

New PCHCH URAC Preparedness Program
BHM supports organizations looking for Patient Centered Health Care Home Auditor Certification through URAC with a unique preparedness program.Accreditation can be daunting for both new and existing organizations.  We understand the intricacies involved in the coordination of payors, patients and practices toward the goal of enhancing quality health services across the continuum of care through a patient centered home. Let our consultants apply unique processes together with expert guidance to assist your organization in obtaining the desired credentials.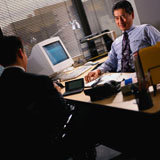 URAC PCHCH ACCREDITATION PREPAREDNESS SERVICES
Many organizations find preparing for accreditation to be a daunting task, but with BHMs expert guidance and advisory services it does not have to be. We offer a variety of flexible services to assist any organization in preparation for URAC Patient Centered Health Care Home Accreditation. From strategic assistance throughout the process, to completely guiding your organizational efforts, BHM is able to come up with a URAC PCHCH Accreditation Preparedness plan that can meet the objectives of your organization while keeping budgetary concerns in mind.
URAC PCHCH ACCREDITATION PREPAREDNESS GUIDANCE
BHM understands the complexities faced by healthcare organization who are seeking accreditation, and our valuable guidance services can serve to break down the complex components of URAC PCHCH accreditation into more manageable tasks in order to optimize your organizations achievements. With a full team of highly trained consultants, and supplementary subject matter experts who are familiar with clinical management, content development, care coordination, training, quality improvement, IT systems, and much more BHM has assembled a team of senior level experts who can provide the solutions that your organization needs to be successful in the accreditation process.
URAC PREPAREDNESS PROCESS
BHM has successfully assisted dozens of organizations gain national accreditation and through this experience has honed the process so that it is maximally efficient and cost effective for your organization.
Our unique process begins with a detailed analysis cross comparing the standards with organizational policies and procedures. This is an important step in determining how far your organization needs to go in order to achieve accreditation and which areas can be strategically targeted for improvement. Our consultants can review all documentation to ensure that it meets standards, complete any necessary paperwork, and develop templates to be submitted in the preferred URAC format. Additionally, our consultants can assist you in navigating through Accreditnet, URACs software system. To make sure that all organizational members are fully prepared we finalize preparedness with a mock audit exercise that will walk you through the onsite visit.
ESSENTIAL AREAS OF URAC PCHCH ACCREDITATION PREPAREDNESS
Achieving URAC PCHCH Accreditation is an essential step for patient centered health care homes who wish to show that they are nationally recognized for quality of care and meeting applicable standards.  Accreditation also adds value to programs by providing an external seal of approval, and by promoting quality improvement within the organization as part of the accreditation process.
Essential components include:
assessment of documentation compliance to URAC standards provided through analysis
expert assistance and guidance toward URAC PCHCH compliance
Assembly of Application and assistance with Accreditnet
Content development and policy and procedure construction in an approved URAC format
Mock surveys
Specialized assistance with program design, orientation, and training