Questions with Answers
Why would I choose BHM over the competitors?
BHM is a long standing consulting firm dedicated to providing unique and innovative solutions at a price that will fit the needs of your organization. Our consultants have more than 40 years experience and a vast breadth of knowledge that allows them to quickly assess a situation and recommend a sound course of action. Our commitment to personal attention ensures that your organization will get the desired results, and we will assist you every step of the way from initial proposal to final implementation. Additionally each of our consultants is trained in best and current practices, consulting, and other areas, and our services are modestly priced.
---
What size organizations do you serve?
BHM provides consulting services to both large and small corporations ranging from government agencies to small practices and insurance companies. No matter your organizations current size or standing BHM can come up with the solutions to address your current problems and make your organization more financially viable long into the future.
---
My organization is currently experiencing decreased revenue, and don't know if we can substantiate a large consulting engagement, how can BHM help?
If your organization has experienced a recent financial downturn or if you are dealing with slow or unreliable cash flow this is even more reason to engage BHM for the purpose of consulting. We have many consulting options to consider with flexible pricing to meet your needs. BHM consulting can help bring a fresh perspective into areas where a focus could be instrumental in achieving success. Additionally we have extensive experience providing solutions that offer immediate results for your bottom line, and our services typically pay for themselves in a few months on an engagement due to increased revenue and collections.
---
What geographic area does BHM serve?
While our current engagements find us most recently in North Carolina, South Carolina, Virginia, Missouri, and Kansas we have helped organizations and conducted business in more than 20 states and have also worked with international organizations. For detailed availability of our services in your area please give us a call.
---
How much does BHM charge for a consulting engagement, and what type of fee structures does BHM provide?
Our fees, like our solutions, vary on the project that we are working on. The rate for your project will be determined by the types of services you are seeking, the project timeline, and your location. We are happy to work within the budget of an organization to find solutions that will be effective and affordable for you. We guarantee that you will be satisfied with our performance. In many cases we are able to develop a fee structure that is based on the results we obtain.
---
Does BHM help with implementation of recommendations?
What sets us apart from other consulting firms that make recommendations but do not roll up their sleeves and help with execution of the plan. BHM consultants work closely with our clients to ensure that the recommendations are implemented correctly the first time which assures your success.
---
What is BHM's policy on confidentiality?
Work on each of our consulting projects is highly confidential including both the nature of the project, and any applicable detailed information. BHM will only use a client's testimonial or reference with prior permission.
---
How can we engage BHM to provide services for our organization?
Engaging BHM for the purpose of consulting begins with an initial no cost consultation to gauge the needs of your organization, pin point your goals, and discern which of our team members will best meet the needs of your organization. Following this non obligatory consultation BHM will provide the prospective client with a detailed proposal including cost, services, implementation strategies, and timeline projections. Upon agreement by both parties BHM may be engaged.
---
Do you offer any special incentives or guarantees?
Depending on the nature of the project BHM does offer guarantees. For quantifiable projects we can offer both pay per performance and final fee contingent on goal pricing. For more detailed information on program guarantees and pricing please call today for your free consultation.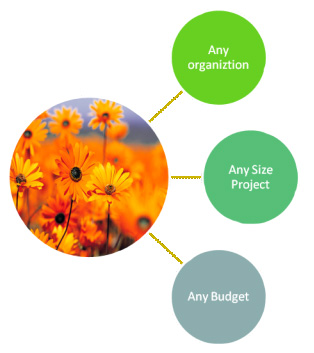 ---