Our physician advisors can help managed care organizations, insurers, and health care delivery systems to deliver high quality cost effective care. We provide physician advisors that can help managed care organizations, as well as physician advisors for insurance companies. All of our advisors can help deliver high quality cost effective care.
BHM physician advisors are a network of board-certified physicians with diverse specialties and over 40 years of combined experience. Whether a complex or standard case, our network of physician advisors can meet your needs. The services provided go beyond initial review, and encompass the complete review process from beginning to end. Our physician advisors will bring their expertise to your organization by employing an evidence based approach in analyzing all peer to peer clinical review cases. We will take this experience and use it to help the members of your organization shape ongoing treatment goals.
Services include:
Initial review
Both standard and expedited reviews
Concurrent reviews
Appeal process
Both standard and expedited appeals
Medical record review
Clinical treatment shaping and consultation
UM Medical Necessity Review
Physician Advisor Consultation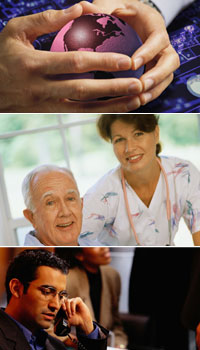 Medical Necessity of Care
Let one of our Physician Advisors help determine treatment appropriateness. Our clinical team will work with your organization to determine both initial stay as well as continued stay criteria. The level of care classification can have a significant impact on an organization's cost of care. By making sure that appropriate treatment classification occurs this can improve your organizations bottom line and ensure that your organization remains in compliance.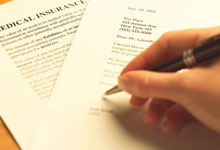 Improving Documentation
Consultation by our Physician Advisors is an excellent way to improve documentation and communication within your organization. We will help you through each step of a medical review to insure that documentation reflects the treatment provided and gives the most inclusive picture possible of both the needs of the client, and the treatment plan of the organization. Improving documentation and meeting criteria are an excellent way to insure that your organization is reimbursed for services which have been provided.
Medicare RAC Review
When going through a Medicare RAC review, we can assist before, during, or after to help your team appeal or prevent adverse determinations. For more information on reducing adverse determinations please see our
denial management page.
Timeliness
Timeliness can be a factor in the review and appeal process. Our expert physician advisors are familiar with the issue of timeliness in the review process and can help your organization stay within the mandated time frames. We provide real time reviews, and additionally include a detailed explanation of rationale and criteria used in the decision making process.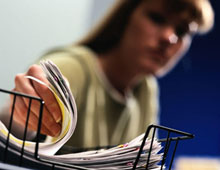 Reporting
Far from going through only the initial review process our physician advisors will deliver a detailed report of their review findings. This report will help to ensure that your organization is providing patients with timely care, based on sound opinion. The report will outline criteria to ensure that each patient has a clearly defined treatment plan, including medication, which meets all criteria. We make understanding determination easy so that your organization can provide patients with a higher level of care.