Customer satisfaction is mandatory for the survival of a health care organization. That is why continuous quality improvement in healthcare is essential. Our extensive experience with quality improvement for healthcare can help your organization increase patient satisfaction, lower healthcare costs, and reach a broader audience of patients.
Industry leaders are in agreement, the secret to success for any medical organization is centered on customer satisfaction. At BHM our expert consultants deliver breakthrough performance improvements by helping your organization institute best practices on both the clinical and operational sides of healthcare.
To achieve customer satisfaction it is essential to have a quality improvement program in place. Understanding the components of effective care and industry market strengths are vital in the formation of this quality improvement program. The methodologies of BHM's consultants reflect all of these issues and support the objectives of our clients. We have helped our clients not only more efficiently manage their own quality improvement programs, but have also helped others in the design and implementation of new programs.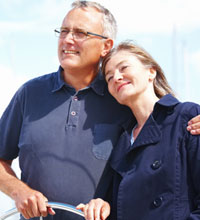 Our four step process includes:
Step 1: Assessment
We will take a look at where your organization currently is, and where you would like to be in the future. This will include educating group members in your organization as to the different approaches to quality improvement as well as assessing current quality/satisfaction levels.
Step 2: Analysis
In the second step we will do a full analysis of all data gathered. This will include measuring not only key variables, but departmentally based ratings, and a detailed measure of time and quality of individual processes. All of this information will be gathered and used to identify opportunities for improvement.
Step 3: Planning and Implementation
In step three together we will come up with a detailed quality plan to address targeted areas. We will work within your organization to develop and set detailed goals both general and specific. Finally we will assist members of your organization in implementing these changes with a minimal time transition.
Step 4: Ongoing Quality Assurance
To ensure that your organization continually keeps up with changes and maintains a high satisfaction level through any economic climate we will put into place ongoing quality measures, and a systematic structure focused on maintain a high level of care at a low cost into the future.
Additional Quality Improvement services
The following is a list of additional services provided by the consultants of BHM. This list of services has been developed to either work within your ongoing quality improvement program, or to function as standalone tools to assist your organization in meeting its goals and its needs. We are well versed in the ins and outs of quality improvement for healthcare and our expertise is able to be modified to fit the varied needs of our clients within the field.
Additional Services
Design, implementation and evaluation of our 4 step quality improvement program
Development of committee structure and function
Development of benchmarks for quality improvement including indicators and measures
Development and presentation of all related educational materials
Creation of cross coordination planning between different areas of health care
Assessment of standards for provider and service accessibility
Unique training programs to address the QI needs of your organization
Review of communication practices with stakeholders
Critical Marker assessment- to evaluate your quality management organization and capabilities
Detailed look and analysis of the following organizational components:

Strategy
Infrastructure
Organization
Process
Culture